It's big. It's bad. It's bold. Move out of the way, the Nissan Titan SL Midnight Edition will devour everything in its path—this truck was built to conquer any terrain, any job, or even any commute. So, what makes this truck so special? We'll show you exactly why this Titan is no ordinary ride: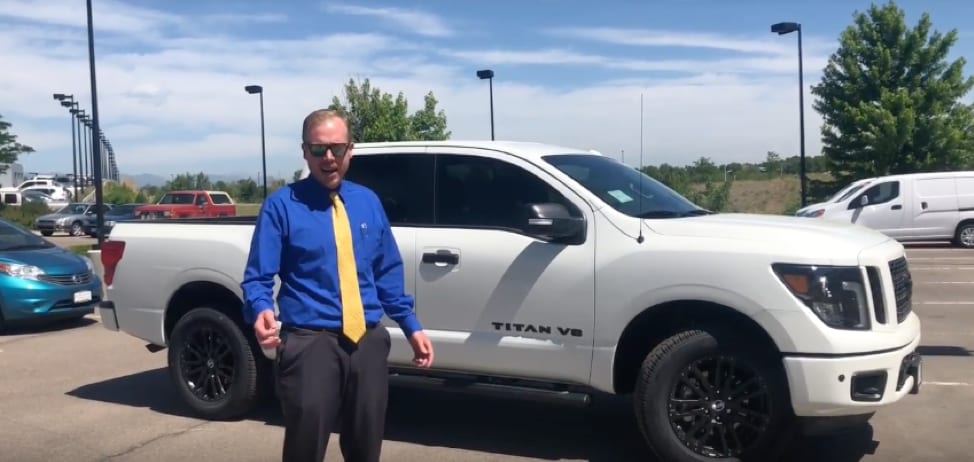 Aesthetics
First and foremost, this vehicle just looks bad to the bone. It features blacked out Nissan badging on the front grille, as well as tinted headlights. Just by glancing at the front of this truck, you know it's something special. The Titan SL Midnight also is equipped with black running boards, and black lettering on the side, signifying the Nissan Titan name. This is a great-looking truck all-around.
Performance
Looks aren't everything though—this truck knows how to get the job done. This Titan comes equipped with a 5.6 L v8 engine that can generate 390 horsepower. Clearly, power is not an issue for this vehicle. While the Titan has all the power you need, it also does quite well on the highway and is no stranger to a long commute. Perfect for a weekend camping trip, a trip to the lake, or helping your friends move, the Titan SL Midnight is a do-it-all machine. Switch between four-wheel drive hi and lo easily with the convenient knob, and let the tailgate down smoothly with the pressurized system that is impossible to slam.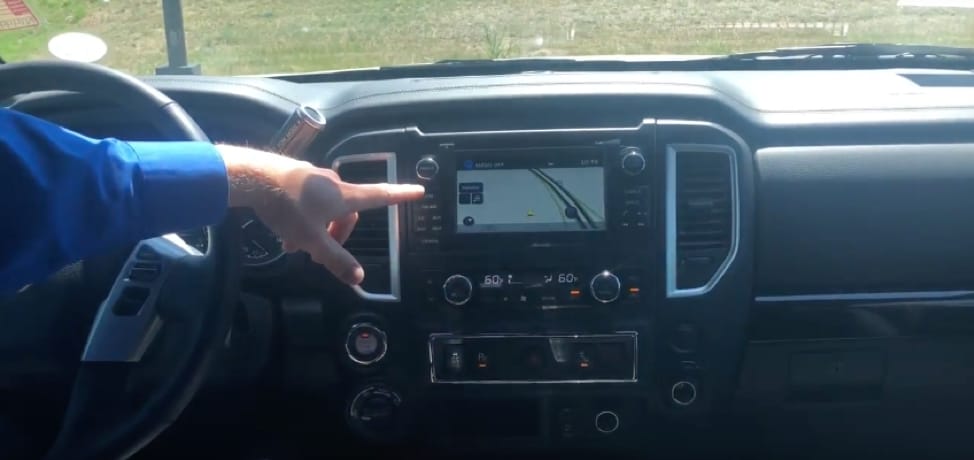 Technology
All brawn, no brains is hardly the case for this Nissan. The technology features on the SL Midnight Edition will more than satisfy the modern driver. This truck has a navigation system, a backup camera with guiding lines, a motorized rear window, and heated leather seats. It is also equipped with backup sensors that will alert the driver when they are getting too close for comfort to another object. The guiding lines on the backup camera are a godsend for connecting a trailer to the hitch as well.
If you're looking for a truck that won't let you down, we can't think of a better option than the Nissan Titan SL Midnight Edition. It's got the looks, the brains, and the brawn to satisfy any truck enthusiast. For a more in-depth walk-around, look no further than our very own sales representative, Andrew! He's got the knowledge you need when it comes to this truck because he has one himself! So, what are you waiting for? Come see him today!