What comes to mind when you think of an electric vehicle? Lack of style? Impractical? Short driving range? The 2018 Nissan LEAF is here to change your preconceived notions of what an electric vehicle can be. This all-new model for 2018 features bold styling, practical cargo space, great range, and more. This vehicle is taking the market by storm, and for good reason. Here are just a few of our favorite features on this environmentally-friendly vehicle.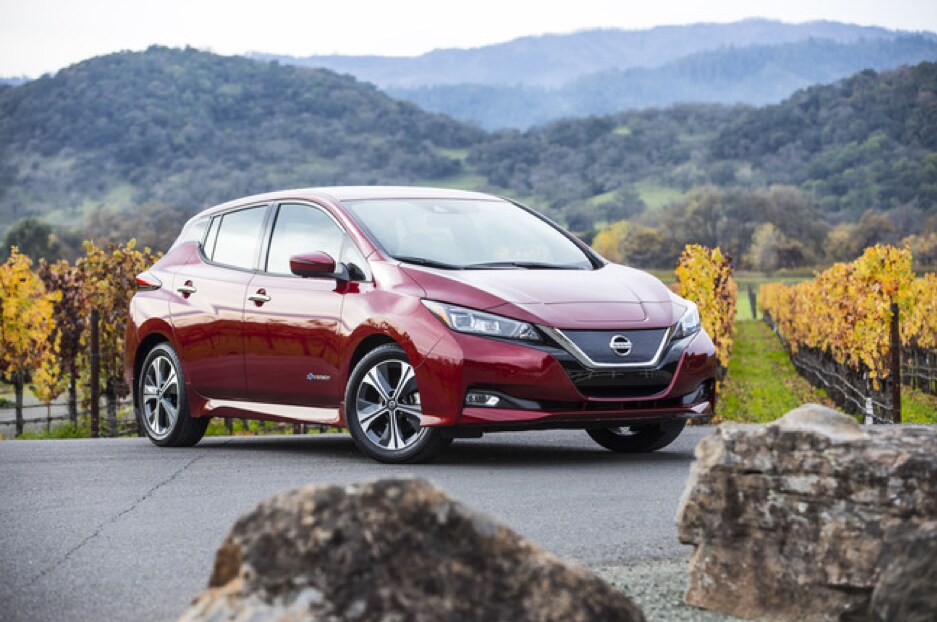 Aesthetics
The new LEAF is as stylish as ever. It has been meticulously crafted for a bolder, more sophisticated look. Sharper lines and a sleeker profile make it hard to tell that this car is an electric vehicle. It also features a futuristic 3D blue "grille" that not only looks incredible, but also houses a variety of cameras and sensors that make driving the LEAF a breeze.
Charging Options
When some people think of buying an electric car, they worry about the accessibility and ease of charging. The LEAF conveniently offers multiple different charging options so you can focus on the road ahead. Need a quick charge? Stop by a DC Quick Charge port and get 90 miles of range in just 30 minutes. At home, plug into your 240-volt outlet and get a full charge in just 7.5 hours. Public charging is also made easy with the LEAF accepting any level two charger.
Technology
The LEAF offers some incredible technology features as well. This zero emissions vehicle has a seven-inch "floating" touchscreen display compatible with both Apple CarPlay and Android Auto. It is also equipped with a seven-inch dashboard display that shows charging times, power levels, and more. Download the NissanConnect EV Services App, and you can even heat and cool your Nissan, start a charging session, or have your car text you when it is finished charging—all from the app!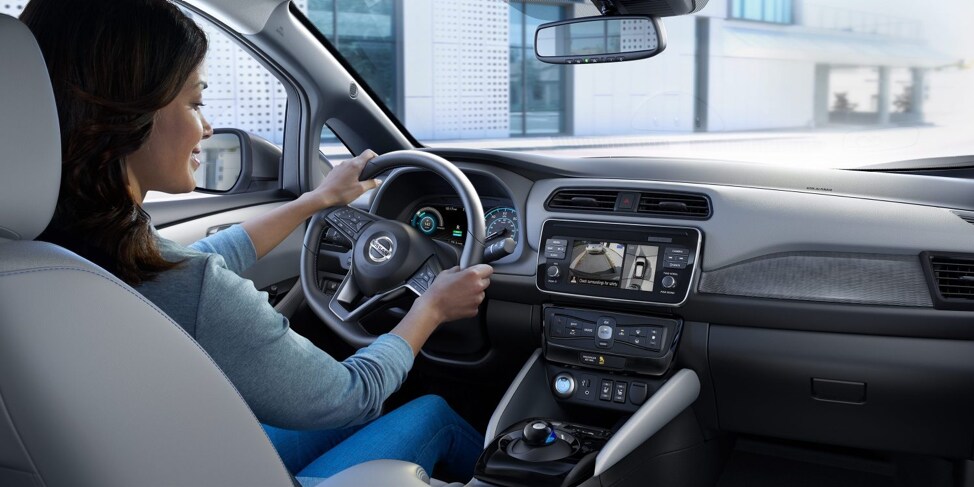 Safety and Convenience Features
The LEAF has a host of features designed to keep you safe on the road, as well as make your driving experience relaxed and comfortable. The intelligent e-pedal makes one-pedal driving a reality, eliminating fatigue and getting the most out of your driving range. Just press the accelerator to speed up, and ease off to slow down. The LEAF will do the rest. The LEAF also features available ProPilot assist, making your morning commute a breeze. This safety feature will keep you at a safe distance from the car ahead, bring you to a stop if need be, and help keep you in your lane.

There's a lot to love about the eco-friendly new LEAF, and these are just a few touching points. For a full vehicle overview, head over to Larry H. Miller Nissan Highlands Ranch. We'd be happy to show you why this new LEAF is our favorite electric vehicle ever. View our inventory online or give us a call at 866-747-9457.